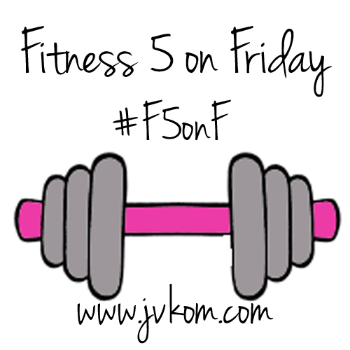 Joining in with
Jen
again for Fitness Friday :)) These last 2 months I have improved so much and I swear its because I have these linkups and such keeping me accountable! Another + for the blogging community right?!
1. What is your favorite time of day to workout?
I like to workout early in the morning, during the weekday its the absolute worst to get up at 5am and then work all day, however once I have slept well I usually get up around 7 on Saturday and run and it is amazing!
2. What is your favorite Super Food?
Eggs... I eat an abnormal amount of eggs, but theyre so yummy and keep me from eating junk throughout the day :)
3. What are some of your fitness goals?
Right now I am topping out at 4 miles and that just about kills me. I want to keep running and learning to breath better because my next goal is to do a half marathon!
4. What is your favorite vegetable?
Is avocado a veggie or a fruit...it has a seed so its a fruit right? Well if not avocado then red bell peppers I could eat them all day long!
5. What is something fitness or health related that you'd like to work on?
Lately I have really been focusing on just my abs and running. I want to start some weight training and tone up my arms eventually.
I was getting frustrated because the scale will not budge but I then took my measurements Im down 2 inches in my waist, hips, and thighs! These jeans made me have muffin top really bad a month ago, now they fit YAY! #NSV